If you follow me on Instagram you probably noticed I was just in Honduras. A couple weeks prior to my departure I went to lunch with a friend. While we were sitting there discussing future travel goals over French pastries we realized we were in need of an escape. A couple croissants and an hour later we had a flight booked to the island of Roatan, a place we knew nothing about, other than we could get there with one layover and it holds a spot on Trip advisor's Best Beaches list. Yep, thats all it takes, we were in!
WHAT TO EXPECT IN ROATAN
Roatan is an island in the Caribbean, about 40 miles off the coast of Honduras. Roatan rests on the largest coral reef in the Caribbean and it's the second largest in the world next to the Great Barrier Reef in Australia. 96% of the Caribbean's marine life inhabits this reef; making the island an ideal destination for divers and snorkelers. White sand beaches, clear turquoise waters, and lush green jungle, Roatan has it all. West Bay Beach is highly ranked on numerous "Best Beaches" lists so that's where we decided to stay (obvi). The hotel offered free airport transportation and it took about 30 minutes from the airport to get to our destination in West Bay. Once we dropped our bags in the room it was time to hit this so-called award winning beach and see what the hype was about. I discovered that my experience on the beach was greatly influenced by the cruise ship schedules. Depending on how many ships are in the port the beach could be quiet, calm and relaxing or busy and crowded. Each day was a little different. Crowded or not, sitting on a beach with a $2 beer in my hand made life pretty great. Overall we enjoyed the beach, the food, and the people. Will I be back again? Absolutely.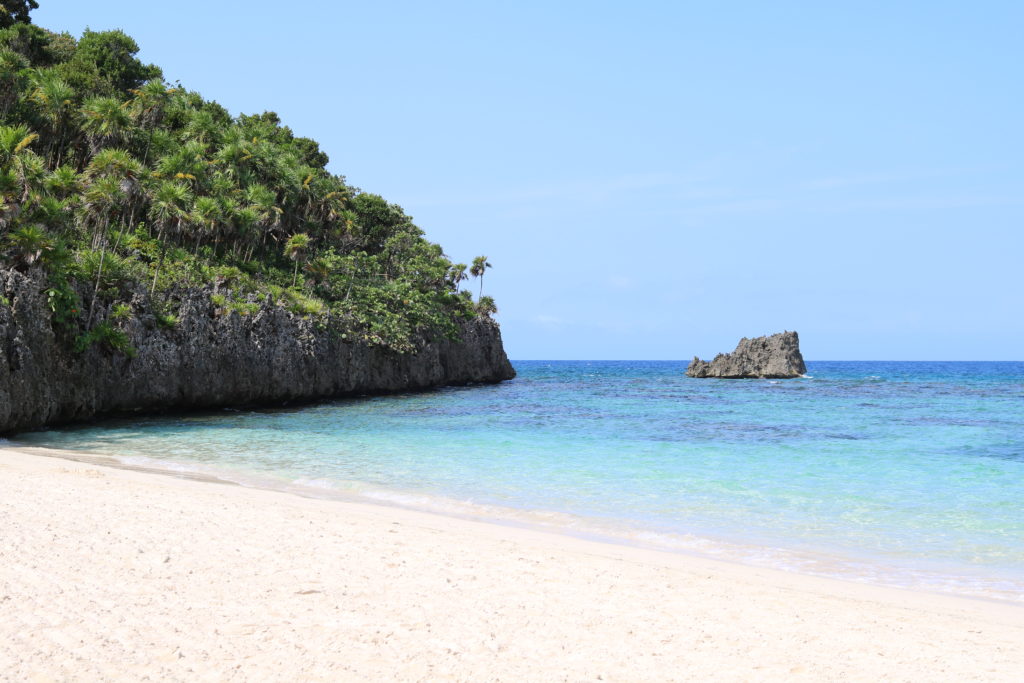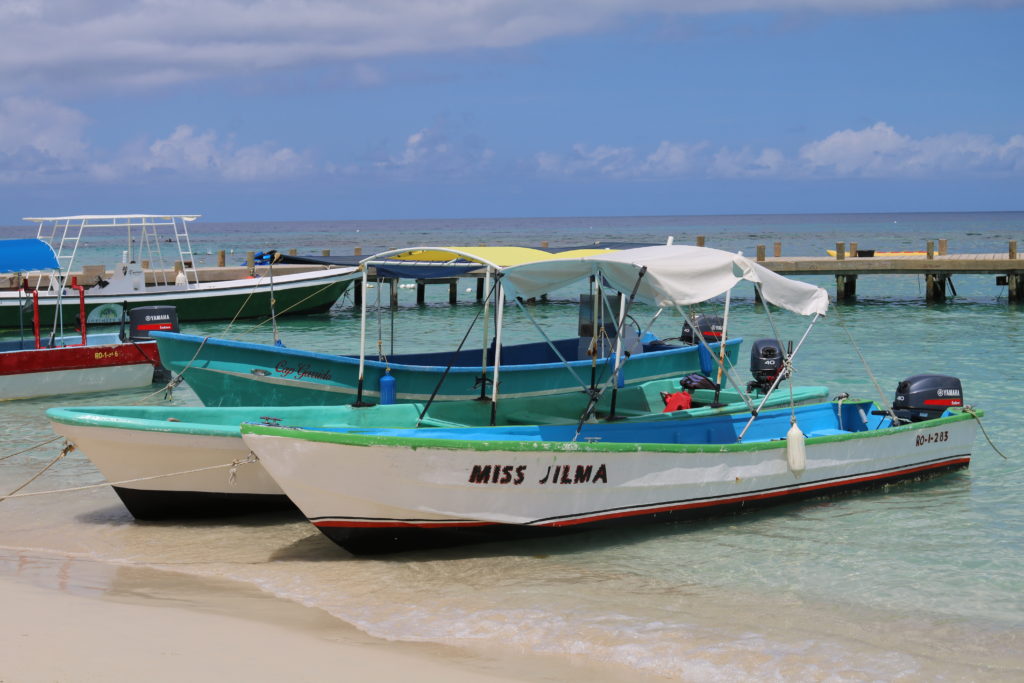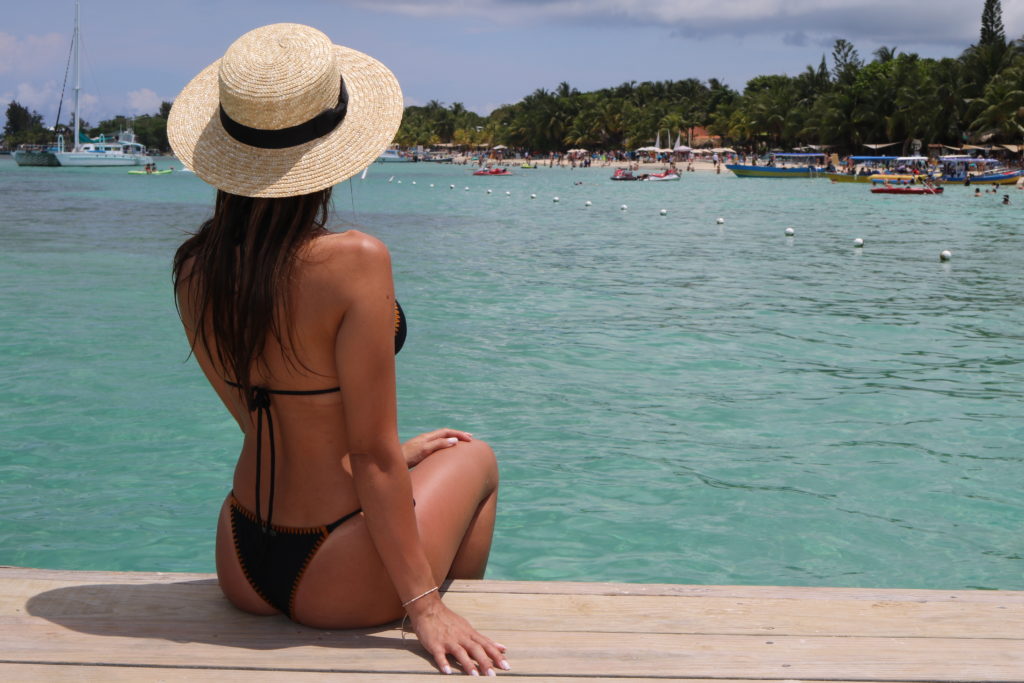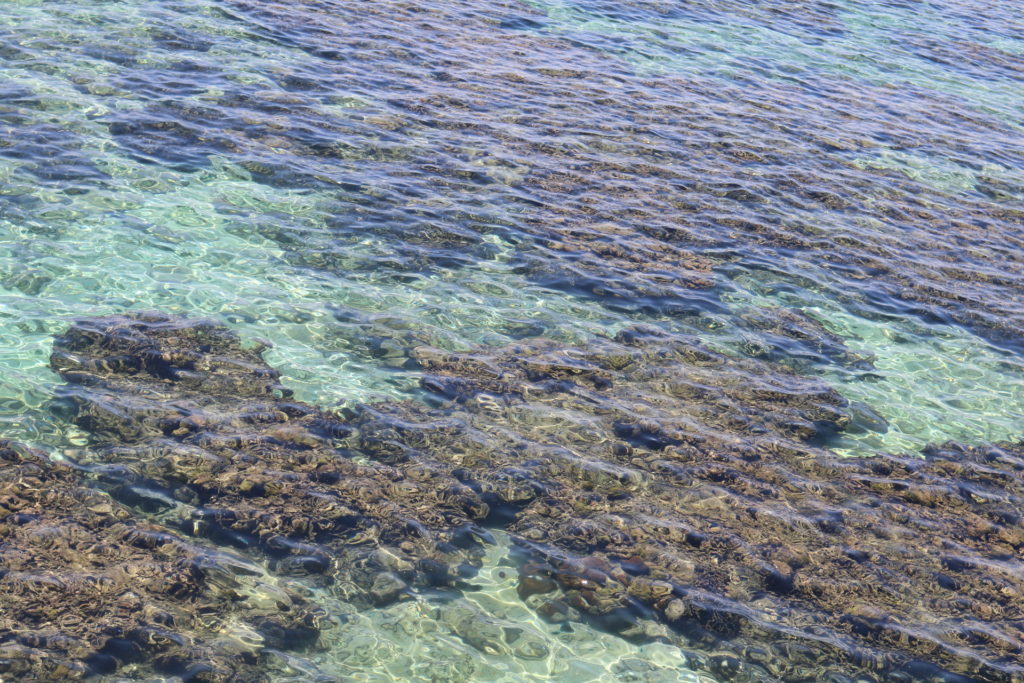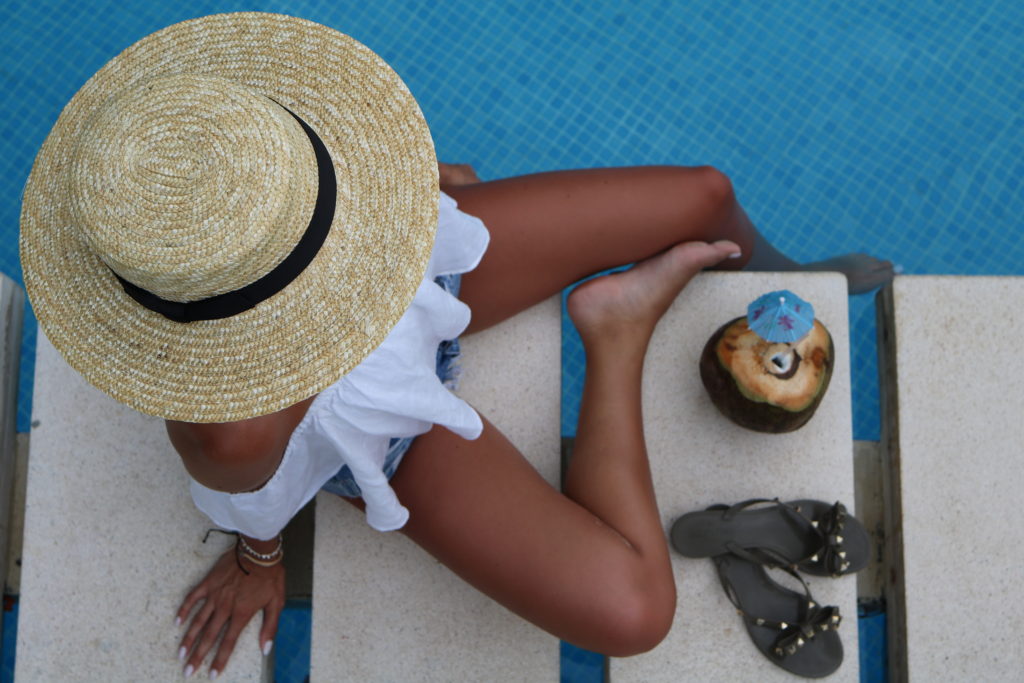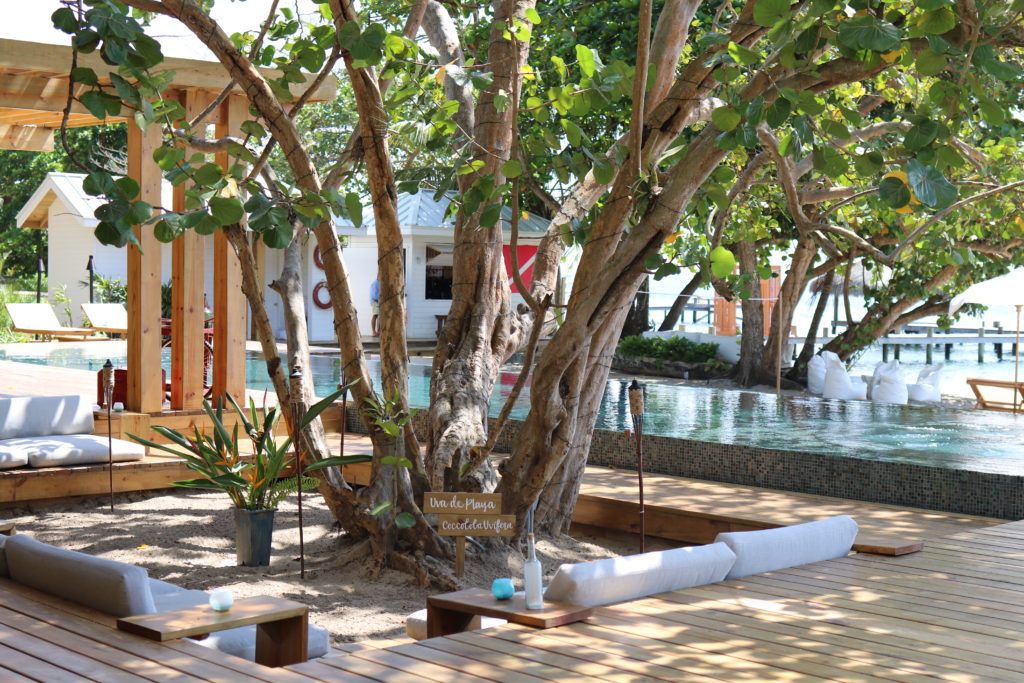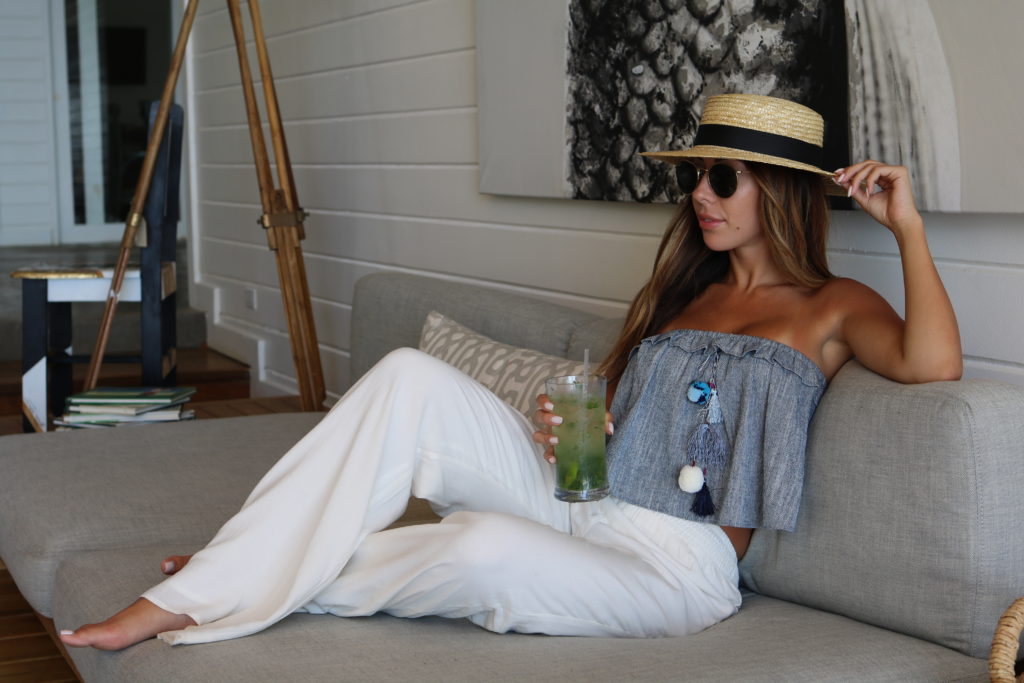 VISA/PASSPORT REQUIREMENTS
You must have a passport that is valid for at least six months
You do NOT need a visa to enter the country; you will need proof of a return flight or departure on a future date
WHEN TO VISIT
High season in Roatan is from Christmas until Easter. I always try to avoid peak season places because it comes with too many crowds and expensive lodging. Roatan is a huge cruise ship destination so if you go during peak season be prepared for crowded beaches during the day. My suggestion is to go end of April though August.
WHERE TO STAY
HOSTEL
Located in Sandy Bay
Just a short walk to the botanical gardens and a short taxi to West End
Dorms from US$10
BUDGET
Bananarama Beach and Dive Resort
Fun, family-friendly resort located in the heart of West Bay beach
Snorkeling and scuba diving on site
Breakfast is included as well as free WiFi
Rooms from US$69
MID-RANGE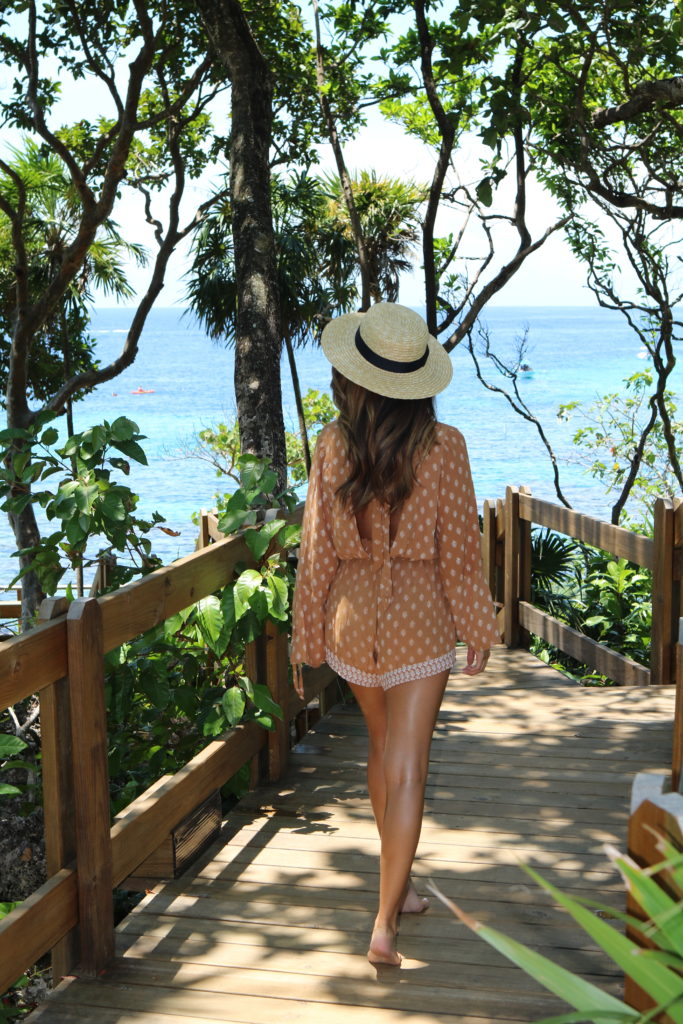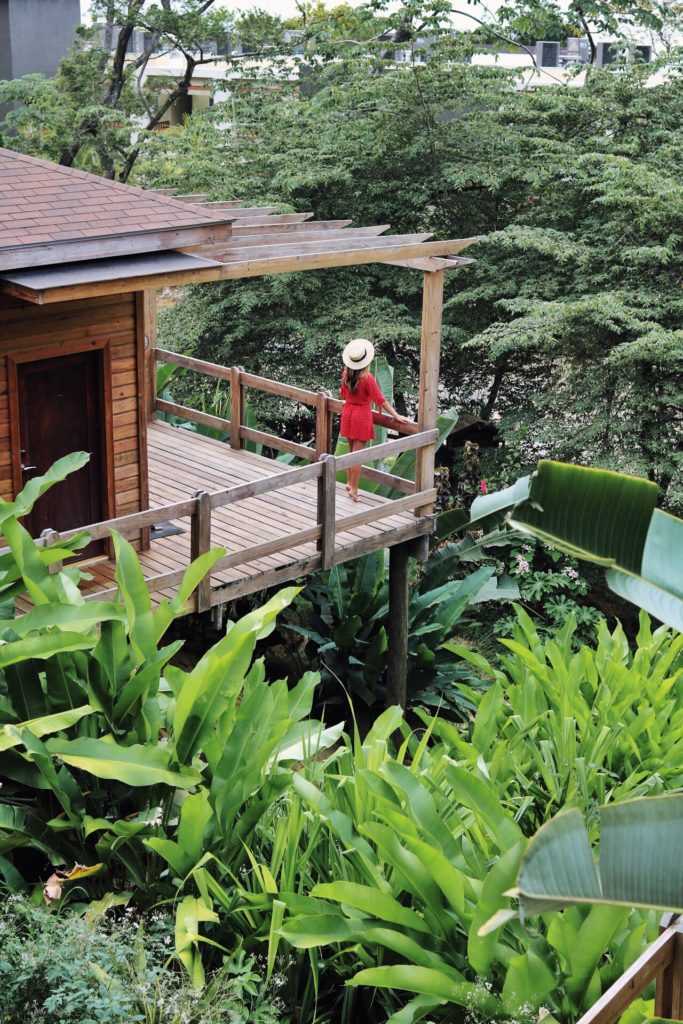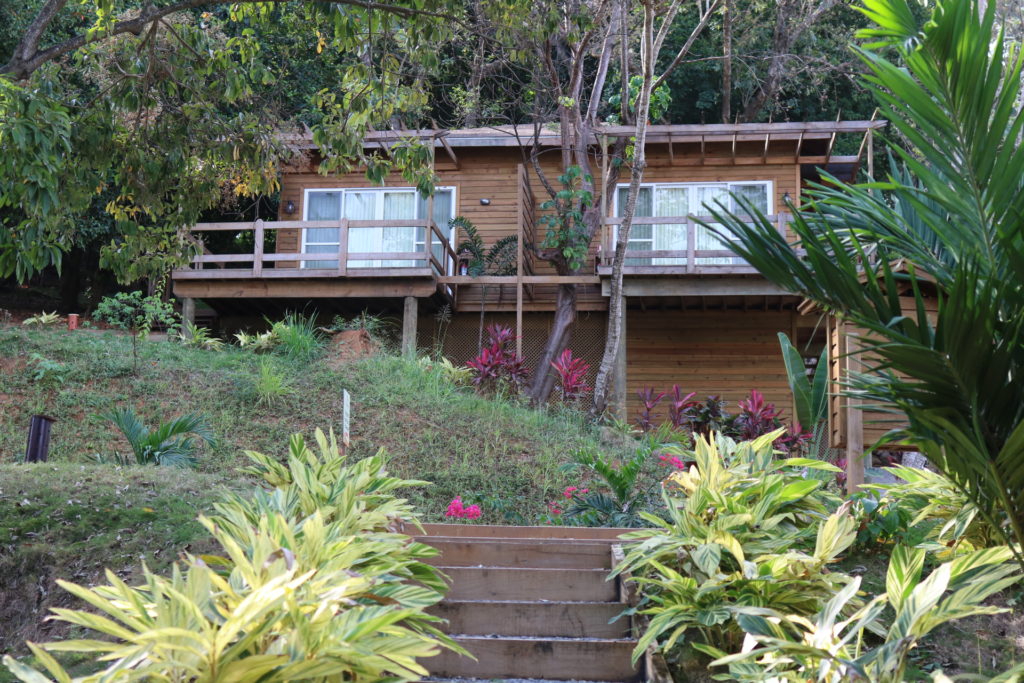 Grand Roatan Resort – (Where I stayed this past trip)
Nestled between the lush forest and the crystal-clear Caribbean water
Includes free WiFi, breakfast and airport transfers (Score!)
Located at the end of West Bay beach; offering a more relaxed and less crowded feel
The worlds second largest barrier reef is just 30 yards off shore in front of the hotel
Rooms from US$220
LUXURY
Ibagari – (Where I will stay next time)
Located on a beautiful beach away from the crowds and cruise ship noise
Perfect place if you are looking to escape and relax
Recently opened in March 2017 this boutique hotel has 8 beautifully designed and luxurious rooms
Dive shop on site as well as a pool and restaurant
Rooms from US$367
WHAT TO DO
SCUBA DIVING/SNORKELING- Roatan's main attraction is the diverse coral reef. Get out there and explore all the tropical fish and beautiful coral reef. If you aren't a certified diver there are dive shops all over the island that offer training. If diving isn't for you, rent some fins and a snorkel and float on top of the crystal clear water. Either way, get out there and see the amazing reef Roatan has to offer.
BEACH HOP- One of my favorite things to do on an island. Hire a driver for a day or half-day and have him take you around to some of the beaches. Stop to snorkel, get lunch, or shop at some of the boutiques in between beach visits.
ZIP-LINING- If you are looking for an adrenaline rush or to do something a little more exciting than laying on the beach, I suggest heading up in the lush hills for an afternoon of zip-lining.
BOAT TOUR- There are plenty of options to get out on the water and take in the beautiful surrounding islands. Many most tours last all day and take you to smaller islands near by; usually including open bar and lunch. There are also sunset catamaran tours if you don't want to spend the entire day away from the island.
ECO-FRIENDLY TOUR- Carambola Botanical Gardens consists of 40 acres of beautiful land. There are many jungle trails offering the perfect place for hiking, wildlife, and scenic photography. Plan on spending a couple hours here and my tip is to wear bug spray!
TIPS FOR ROATAN
There is a non-stop flight from Houston that takes 2hr 30min. If you can get to Houston that is a great jumping off point.
Bring bug repellant. There are quite a bit of mosquitoes on the island (I found that out the hard way).
There is no need to exchange money if you don't want to. I used my credit card for just about everything and left tips in USD.
In four days on the island I only spent US $160. I had included airport transportation and breakfast with the hotel but food and drinks, tipping, and taxis didn't cost very much at all.
I hope you get to see this beautiful island for yourself. Safe travels xo